Dover, NH is a city in Strafford County that has one of the highest population densities in the state! Located between the mountains and oceans of New Hampshire, Dover is home to a wide variety of residential and commercial amenities that make it an ideal place to call your business home. Any great restaurant or business starts with a commercial construction project, and M&M Construction Services offers these services and more to prospective clients in Dover, NH! We've spent decades taking the ideas of business owners and turning them into reality, delivering results that exceed expectations and can attract a big crowd. If you're ready to begin your commercial construction or restaurant renovation project in Dover, read on to learn about all the ways that our talented team can get you from point A to point B!
Pre-Construction Services in Dover, New Hampshire
While you might think the beginning stages of a construction project are when things are at their easiest, think again! There is plenty of groundwork to be laid out before the actual groundwork can get started. There are plenty of suitable construction sites to pick from, budgets to be determined, and permits to obtain. We want to make sure that the site you choose will set you up for greater success, which is why we're proud to help with all parts of the pre-construction process! Visualizing your ideas is a tricky task as well, especially since having an idea and translating it into a blueprint are two very different things. Our team can help you bridge the gap and give you design ideas beyond your wildest dreams! The end result of our pre-construction work will leave you and your business with the best plan for success that we can follow up with our builds. Check out some of the services we can offer as part of this stage of the process!
Value Engineering Analysis
Permitting Process
Site Surveys
Conceptual Budgeting
Formal Bid Package Preparation
Site Logistics Planning
And so much more!
If you're ready to translate the ideas you have in your head for your construction project into detailed blueprints to make into reality, our team will be happy to assist you! Contact us today to get your commercial construction project off the ground!
Construction Services in Dover, New Hampshire
Once we've given you a detailed outline of what your construction build will look like, the next step is to translate those blueprints into dazzling construction builds! If you haven't had any trouble translating your ideas to paper and just need a construction team to bring them to life, our team will be ready and willing to assist you! We serve as both construction managers and general contractors, bringing in the most trusted and reliable people from each industry to ensure that your project exceeds your expectations. Part of exceeding those expectations is hiring the skills of an architect! We understand better than anyone that architects can infuse designs with brilliant detail to help them evolve, which is why we're happy to partner with any architect on your next construction project! Whether you need restaurant remodeling services or a full-scale commercial construction build, our team will be able to help you bridge the gap between an idea and a fully furnished establishment. Here are some of the services we can offer to help make that happen!
Subcontractor Documentation
Labor Activity Management
Warranty Procedures
Full-Time Site Supervision
Site Quality Control
Weekly Project Meetings
And so much more!
Ready to translate your blueprints into stunning restaurant and business designs in Dover, NH? Contact our team today to get started! We look forward to assisting you with your needs!
Post-Construction Services in Dover, New Hampshire
One of the most important things to have in your arsenal between the completion of your construction build and the reopening of your business is swift problem-solving skills. The road to a successful restaurant or business reopening is anything but smooth, and there are plenty of potential problems that can rear their ugly heads along the way. M&M Construction Services can smooth out the bumps and guide your business toward the end goal! We want you to share our confidence in our work, which is why our company is proud to offer a free one-year warranty on all of our construction projects. Visit our website today to learn more about our post-construction work!
Contact Us Today
Are you ready to get started on your next restaurant renovation or commercial construction project in Dover, NH? Contact our team today to get started! You can either call us at
1-603-606-1590
or
click here to fill out our online contact form.
We look forward to transforming your business beyond your expectations!
Gallery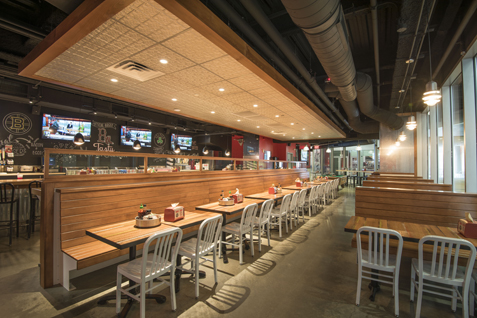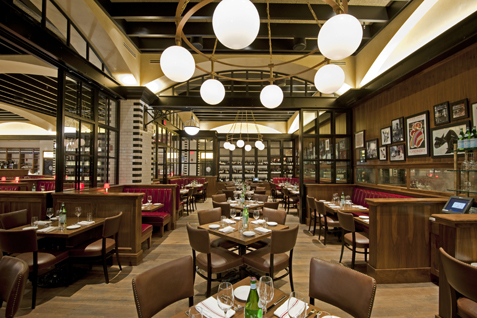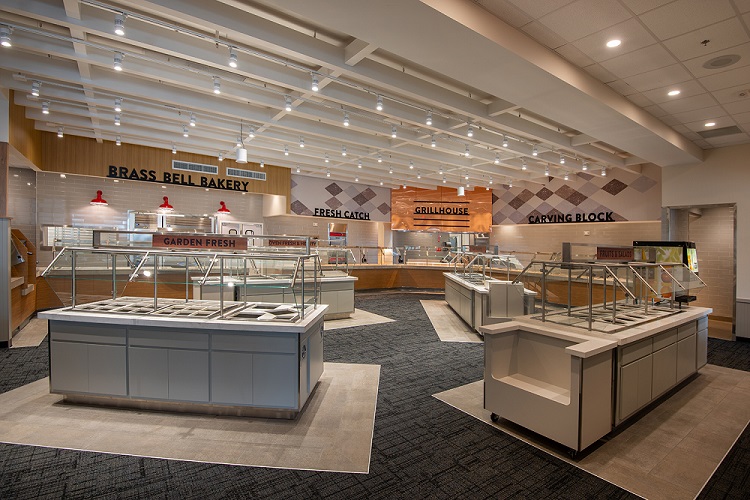 ×